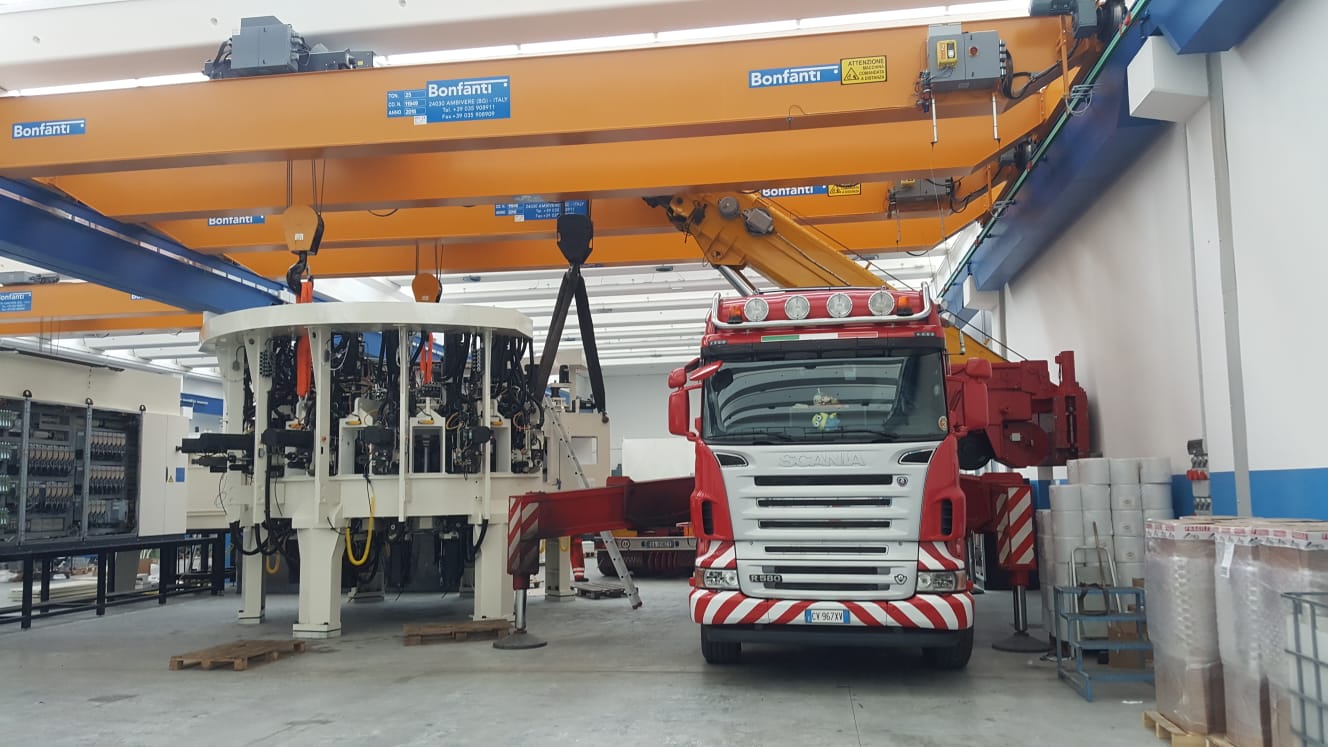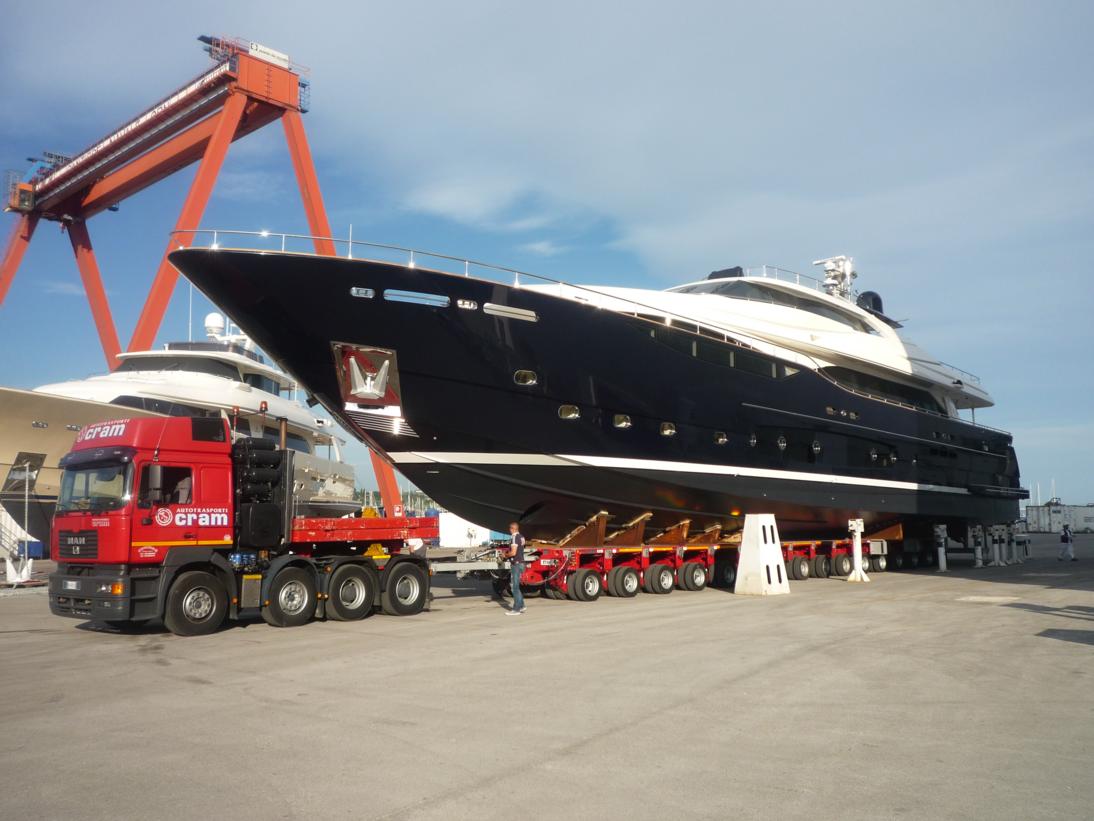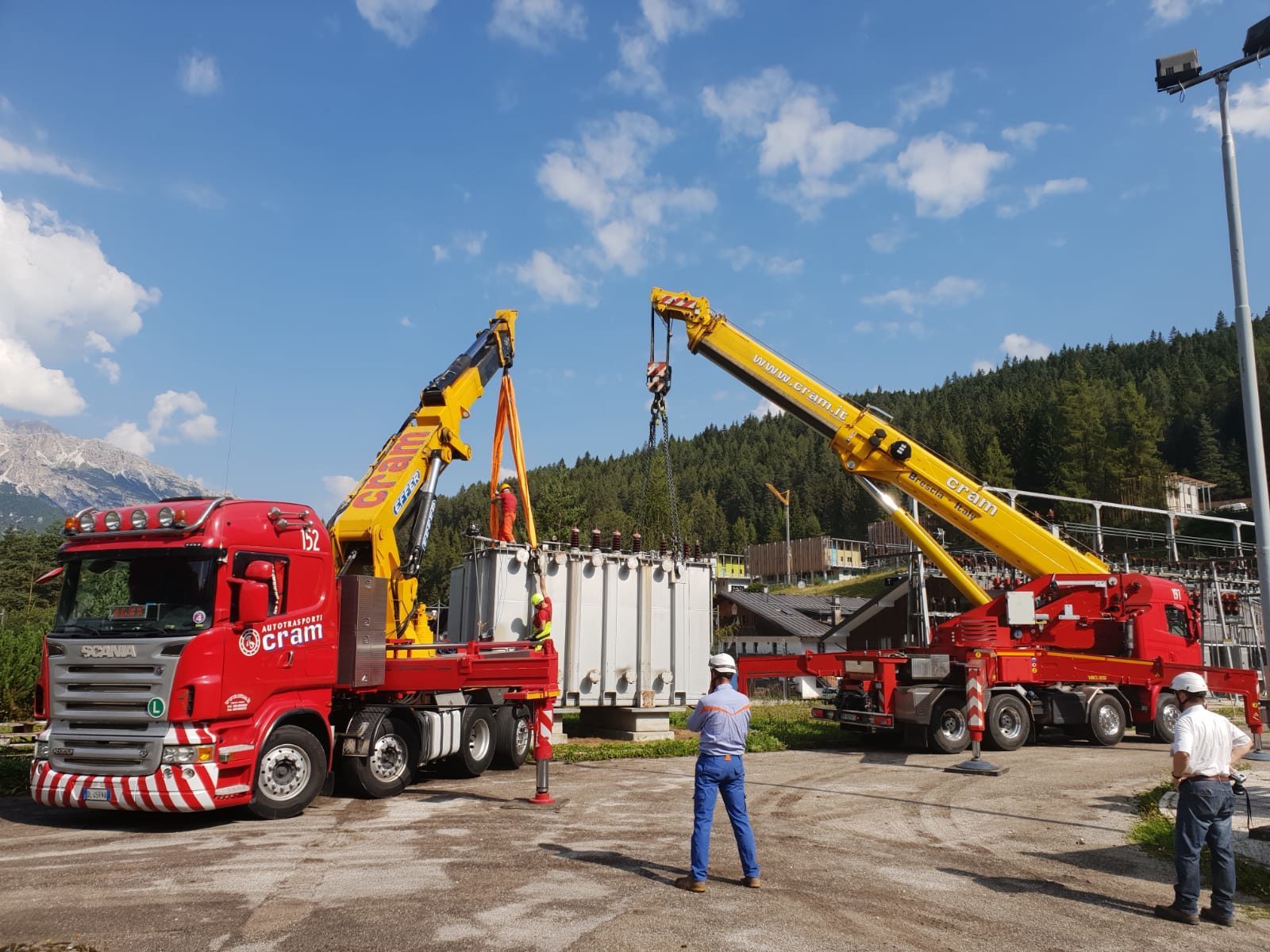 AUTOTRASPORTI CRAM  SRL  today has a single head office in Lograto (Brescia) next to the new BREBEMI motorway south-west of Brescia (foto aerea magazzino) of 48,000 sq. m. of which 12,000 sq. m.  of warehouse for logistics and storage of goods and machinery. (foto magazzino + banchine , alcune foto di macchinari in deposito) It has a fleet of 90 vehicles, 2 hydraulic gantries of 400 tons, 86 modular axle lines and various special equipment for the internal movement of machinery and a highly qualified workforce of about 120 people.
The company started in 1938 with the transport of raw materials, finished goods and small machinery for the metal industry, by the  Ghidini Bortolo rok family, contributing to the economic development of the Valgobbia and the Valtrompia. In 1968 CRAM was founded with the participation of the sons and over the years, expanding its business in the sector of transport, lifting and movement, has become an important company at European level.   (foto nonni  sito vecchio) The Ghidini family, which fully owns the company, is directly involved in the acquisition of orders, in the ordinary management, consulting and assistance for customers, assisted by qualified staff. (foto dei tre magazzini Lume- Sarezzo – Lograto).
Questa è l'ultima fase di un ottimo lavoro di squadra dello spostamento di un gruppo di presse dall 'Italia 🇮🇹 alla Polonia 🇵🇱
Posizionare una traversa da 100 ton con 4 autogrù: unico requisito necessario feeling tra i gruisti.
Pensate a una bella sinfonia a quattro strumenti che non devono stonare, altrimenti il pubblico rimane deluso..
Dimenticavamo la presentazione del gruppo musicale:
Alessandro con Effer 40 ton al saxofono 🎷
Petre con Idrogru 80 ton alla chitarra 🎸
Giovanni con Idrogru 100 alla batteria 🥁
Marco con Idrogru 100 ton ( momentaneamente) alla tromba 🎺
Questi sono solo alcuni dei nostri gruisti / autisti che mettono anima e passione nel loro lavoro.
Complimenti a tutti
#ATUTTOCRAM ... See MoreSee Less
Complimenti bellissimo e bravissimi
Che bella orchestra solo bella musica 😂
Very good team. Greetings from Poland.
La divisione dei strumenti musicali.... 🤣🤣🤣
Bravissimi avanti così 👏👏👏
Come spostare noccioline unici bravi 😉
Sicuramente un bel concerto ... la stoccata sta nello spostamento dal paese nostrano alla Polonia.... altro lavoro che va ad est !
Arrivato finalmente, pronto a farsi largo tra i big aziendali... ... See MoreSee Less
Vi mostriamo questo lavoro effettuato di recente, sfruttando ogni centimetro a disposizione, per poi trasportare il tutto in Polonia 🇵🇱
Grazie ai nostri collaboratori ed ai nostri clienti. ... See MoreSee Less
I lavori che piacciono a me.
Load more
OFFICE HOURS
Monday - Friday: from 8.00 a.m. to 12.30 a.m. from 14.00 p.m to 19.00 p.m. Saturday - Sunday: CLOSED
General Cargo Service: Track your Shipment
Click on the following
link
to track your Shipment in real time