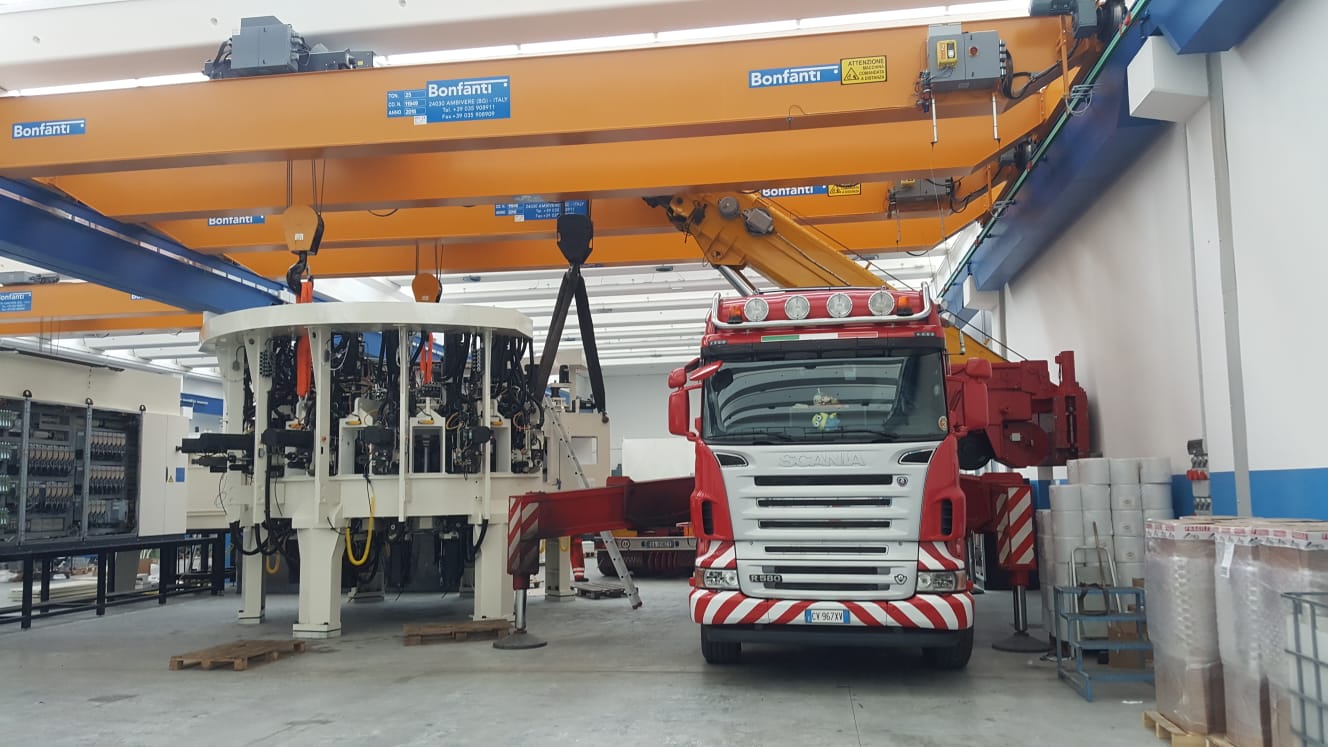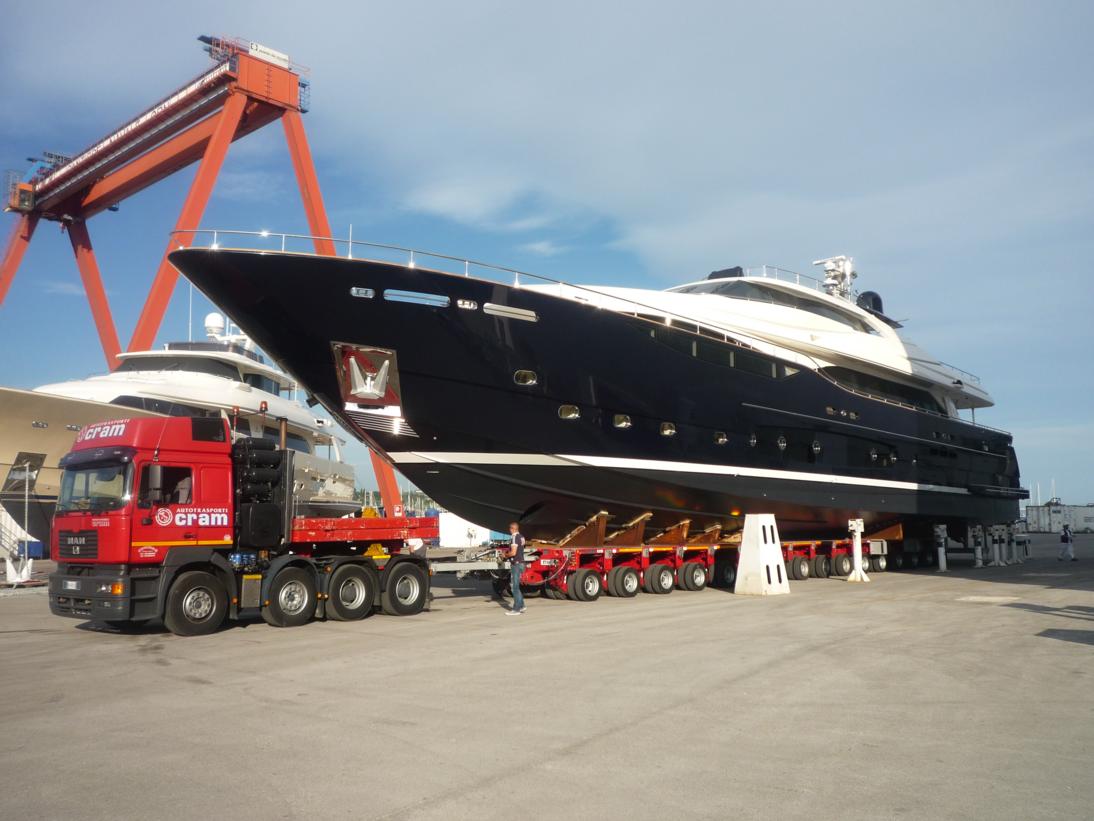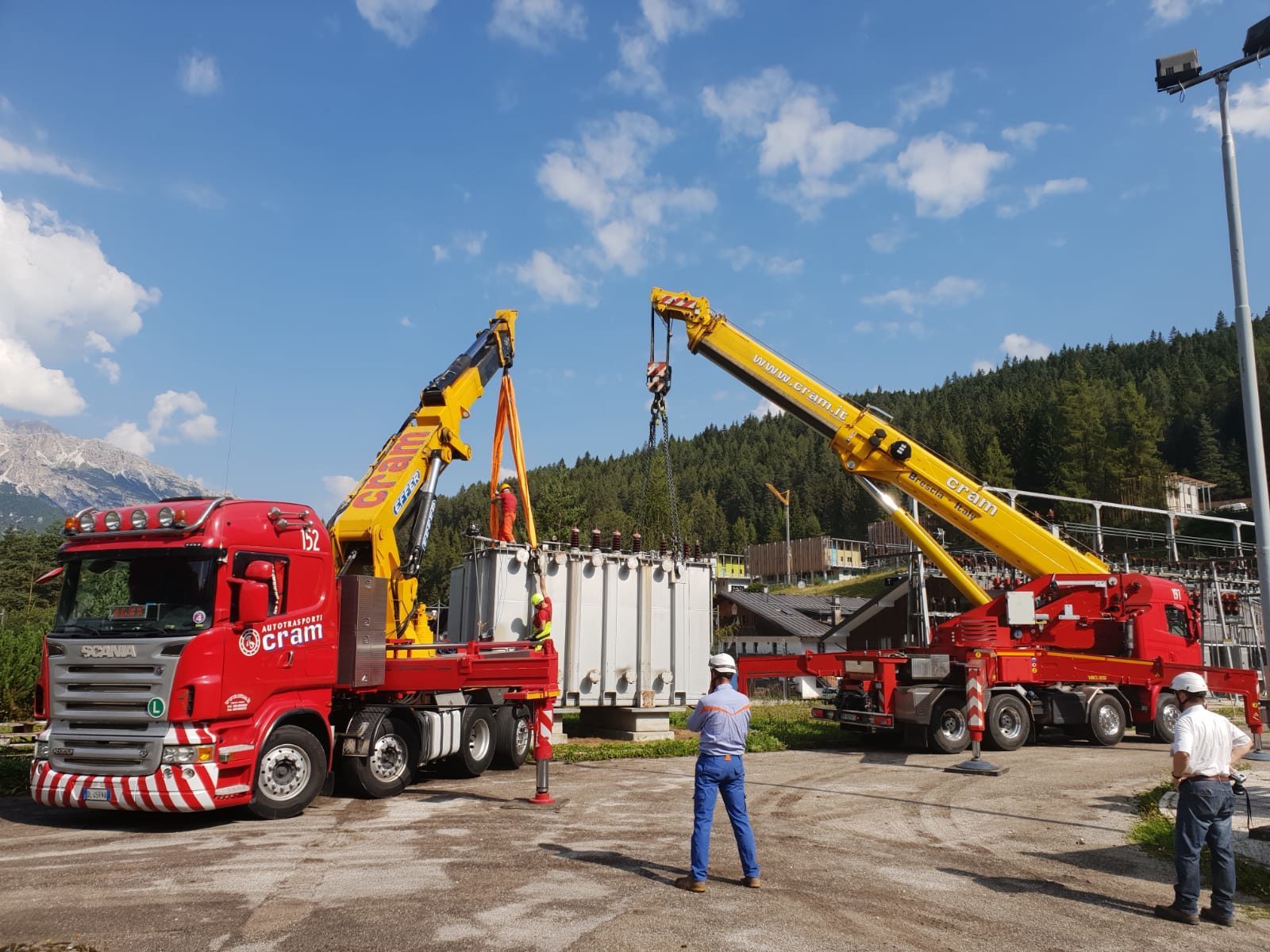 AUTOTRASPORTI CRAM  SRL  today has a single head office in Lograto (Brescia) next to the new BREBEMI motorway south-west of Brescia (foto aerea magazzino) of 48,000 sq. m. of which 12,000 sq. m.  of warehouse for logistics and storage of goods and machinery. (foto magazzino + banchine , alcune foto di macchinari in deposito) It has a fleet of 90 vehicles, 2 hydraulic gantries of 400 tons, 86 modular axle lines and various special equipment for the internal movement of machinery and a highly qualified workforce of about 120 people.
The company started in 1938 with the transport of raw materials, finished goods and small machinery for the metal industry, by the  Ghidini Bortolo rok family, contributing to the economic development of the Valgobbia and the Valtrompia. In 1968 CRAM was founded with the participation of the sons and over the years, expanding its business in the sector of transport, lifting and movement, has become an important company at European level.   (foto nonni  sito vecchio) The Ghidini family, which fully owns the company, is directly involved in the acquisition of orders, in the ordinary management, consulting and assistance for customers, assisted by qualified staff. (foto dei tre magazzini Lume- Sarezzo – Lograto).
Acquistato, targato e spedito subito in Nord Africa.
E non abbiamo avuto nemmeno il tempo di dargli una bella mano di rosso Cram.
Simpaticamente lui è Man Esselunga o Taxi giallo
(ancora per poco) ... See MoreSee Less
Bellissimo complimenti auguri di buona strada
Esticazzi non ce lo mettiamo ? 😂
Complimentii Autotrasporti Cram Srl un bel camion 🔝👍👍
Rimorchio mastodontico....nuovo anche quello?
È così bello quel colore.... Peccato io lo avrei lasciato così
Forse piu i volori della vernazza giallo. E grigio.... Quanti 4 assi avete in totale?
My email address ( unideltagroup@gmail.com)
Buona strada anche al nostro ultimo gioiellino del settore collettame ... See MoreSee Less
Bruno parrcheggia bene sto volvo hhhhj
Fate anche del collettame?
Eurogru 300, Eurogru 160, Eurogru 140
Tutte insieme per lo stesso obbiettivo:
Scaricare e posizionare una pressa nella sua fondazione, in assenza di pavimento idoneo.
✅ fatto ... See MoreSee Less
Bravissimi complimenti buona giornata
Buona serata Cram.... Sempre a sfiorare i tetti al millimetro..... grande pazienza e grande manico.
Load more
OFFICE HOURS
Monday - Friday: from 8.00 a.m. to 12.30 a.m. from 14.00 p.m to 19.00 p.m. Saturday - Sunday: CLOSED
General Cargo Service: Track your Shipment
Click on the following
link
to track your Shipment in real time